Peter Granoff, Master Sommelier, Owner/Partner, Wine Buyer, Free Wine Insulting - peter@fpwm.com
In his 40+ years in the wine business, Master Sommelier Peter Granoff has worn lots of hats. From schlepping boxes and bussing tables to receiving the 1991 "Sommelier of the Year" award from the James Beard Foundation and launching Virtual Vineyards (1995, the first U.S. entity to sell wine on the internet), Peter has traveled the world to immerse himself in almost all facets of the wine industry. He has been an adjunct member of the faculty at the Culinary Institute of America's Professional Wine Studies program, and is internationally known as a speaker, wine educator, wine competition judge, and provider of free wine insulting. He just recently completed a second term serving on the Master Sommeliers Board of Directors. His goofy sense of humor and unconventional approach to the business of wine bring a refreshing change of pace to San Francisco's wine shops. Peter's own web site which indulges his passion for photography is here.

Debbie Zachareas, Owner/Partner, Wine Buyer,
Ferry Godmother - debbie@fpwm.com
By developing many of San Francisco's most innovative wine programs, Debbie Zachareas has helped to shape the city's wine culture. In addition to conceiving and developing one of San Francisco's most extensive wine programs at Bacar restaurant, she also helped develop Ashbury Market's wine program, and EOS restaurant and wine bar. Nationally recognized by magazines such as Food and Wine and Saveur and as a wine competition judge, Debbie brings a passion for teaching and enthusiasm for new wines to her customers at the wine merchant.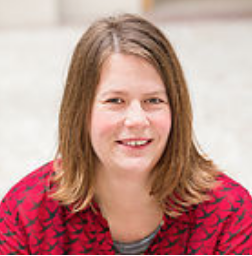 Sarah Knoefler, General Manager

,
Wine Buyer ~ sarah@fpwm.com

While spending a summer during college on an archaeological dig and discovering local wines in Tuscany, Sarah was inspired to teach herself about the world of wine. Having worked in many restaurant positions from line cook to server to general manager as well as wine director, Sarah has spent her entire life dedicated to food, wine and hospitality. A nationally recognized sommelier, she has spent the last 15 years in Bay Area restaurants developing and sharing her knowledge of wine and spirits. Sarah now brings her experience and passion to make wine approachable and fun at the Ferry Plaza Wine Merchant.

Born December 25th, 1956 in Brooklyn, NY. The best Christmas present my mom ever got! After being paroled from college in 1974 I traveled around counting bubbles and bartending till I found my heart in SF – 1988. Then in 2005 I found FPWM and took over as Controller and Chief Bubble Counter.
Stefanie Jackson, Wine Club Manager, Wine Buyer,
Baroness of Booze ~ stefanie@fpwm.com
Stefanie's love of wine began at the tender age of three—with a stolen sip of Champagne at a wedding! Fast-forward, Stefanie is now an award-winning winemaker with 20 years of experience crafting boutique wines for several urban wineries, private clients, as well as her own label, Virgo Cellars. Utilizing her extensive working knowledge of the entire winemaking process, Stefanie applies her passion for oenology, finely crafted wines, and innovative production techniques to her curation of the FPWM Wine Club.