Born December 25th, 1956 in Brooklyn NY. The best Christmas present my mom ever got! After being paroled from college in 1974 I traveled around counting bubbles and bartending till I found my heart in SF – 1988. Then in 2005 I found FPWM and took over as Controller and Chief Bubble Counter.

Jayne Droese, Wine Club & E-Comm Manager - jayne@fpwm.com
Jayne Droese is a former Ferry Plaza Wine Merchant employee who took a 5 year hiatus to open her own lunch restaurant called HARROW in the Financial District. She had worked as a retail merchant and bartender for Ferry Plaza for 6 years previously, and was excited to return to work with her longtime friends and colleagues again in a whole new role. Jayne developed a love of food and wine through her travels in Europe during and after college, and after taking a few wine courses at the Culinary Institute at Greystone in St. Helena, she knew she was hooked for good! She is excited to be part of such a unique and expertly crafted wine club, and especially loves sharing the stories behind each wine and pairing them with delicious recipes!
Koray Kaan Ozdemir - Spirited Spirits Buyer - koray@fpwm.com
Koray dived into the world of spirits after working as a MSc Civil Engineer in Turkey for 7 years. The time he spent in Denmark led him to appreciate spirits and he got further education in Europe which made him to start his website WhiskyMonster.com. Whisky Monster became an international hit on social media in a few years leading him became one of the most important figures in whisky market in Turkey until 2017, when he decided moved to San Francisco to follow his passion and joined Ferry Plaza Wine Merchant.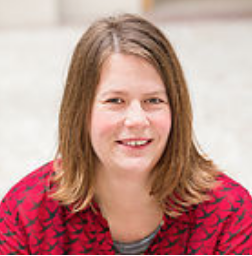 Sarah Knoeffler, San Francisco Store Manager, Wine Buyer ~
sarah@fpwm.com
While spending a summer during college on an archaeological dig and discovering local wines in Tuscany, Sarah was inspired to teach herself about the world of wine. Having worked in many restaurant positions from line cook to server to general manager as well as wine director, Sarah has spent her entire life dedicated to food, wine and hospitality. A nationally recognized sommelier, she has spent the last 15 years in Bay area restaurants developing and sharing her knowledge of wine and spirits. Sarah now brings her experience and passion to make wine approachable and fun at the Ferry Plaza Wine Merchant.

Bo Thompson, Owner/Partner, Wine Buyer - bo@fpwm.com
Bo Thompson brings an abundance of wine experience to Ferry Plaza Wine Merchant from his involvement with some of San Francisco's most beloved and wine savvy restaurants like the Fog City Diner and Greens. In addition, he has an extensive e-commerce background after many years as a senior wine merchant at Virtual Vineyards, one of the pioneers of online wine sales (known today as Wine.com). Bo has also been called upon to lecture at Napa Valley's prestigious Copia: the American Center for Wine, Food and the Arts. His credentials additionally include editing a popular wine reference book and heading up his own consulting business that helped clients in the Wine, Publishing and Restaurant industries.

Debbie Zachareas, Ferry Godmother, Owner/Partner, Wine Buyer - debbie@fpwm.com
By developing many of San Francisco's most innovative wine programs, Debbie Zachareas has helped to shape the city's wine culture. In addition to conceiving and developing one of San Francisco's most extensive wine programs at bacar restaurant, she also helped develop Ashbury Market's wine program, and EOS restaurant and wine bar. Nationally recognized by magazines such as Food and Wine and Saveur and as a wine competition judge, Debbie brings a passion for teaching and enthusiasm for new wines to her customers at the wine merchant.

Peter Granoff, Master Sommelier, Owner/Partner, Wine Buyer, Free Wine Insulting - peter@fpwm.com
In his 40+ years in the wine business, Master Sommelier Peter Granoff has worn lots of hats. From schlepping boxes and bussing tables to receiving the 1991 "Sommelier of the Year" award from the James Beard Foundation and launching Virtual Vineyards (1995, the first U.S. entity to sell wine on the internet), Peter has traveled the world to immerse himself in almost all facets of the wine industry. He has been an adjunct member of the faculty at the Culinary Institute of America's Professional Wine Studies program, and is internationally known as a speaker, wine educator, wine competition judge, and provider of free wine insulting. He is currently serving on the Master Sommeliers Board of Directors. His goofy sense of humor and unconventional approach to the business of wine bring a refreshing change of pace to San Francisco's wine shops. Peter's own web site which indulges his passion for photography is here.