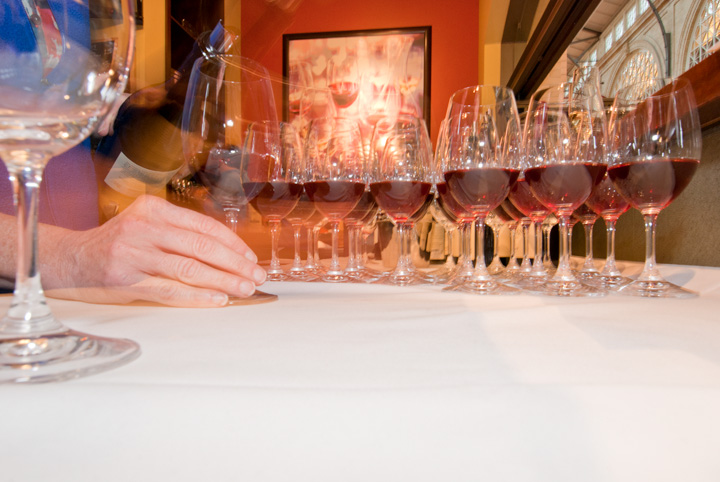 Come taste some of the world's most rare and celebrated wines and the people who make them famous. This is a great opportunity to enjoy delicious wines and chat in an intimate, personal, yet casual atmosphere with the types of artisanal producers from around the globe that we love to feature here at the Ferry Plaza Wine Merchant.
All wine events are on Wednesdays, 4:30-7:30 pm, unless otherwise stated. Beer events are generally on the last Friday of the month. Continue to recheck our schedule, as we're always adding new exciting events to our list; details are posted as they become available. These events are open to everyone, and the only cost is for the flight of the wine. Mark your calendar, and see you there!
If you are interested in receiving our email announcements for these events, click here to sign up for our newsletter. For more information, call 415-391-9400.
Up Next & Coming Wine Events: 2020
March 11. Woodward Canyon, Washington State with Selena Kristonis, National Sales Director
March 18: Rochioli with Rachael Rochioli
March 25: Red wines from Duckhorn Wine Company with Dede Turnbull
April 1.: Occidental with Catherine Kistler
April 8 : Sommelier Smackdown, Sara Floyd M.S. vs Lawrence Boone
April 15: Tax Relief Flight with FPWM Staff
April 22: Thackrey and Company with Sean Thackrey
April 29: Dehlinger with Carmen & Eva Dehlinger
May 6: Duckhorn Wine Company Pinots with Dede Turnbull
May 13 Loosen Imports with Brian Harlan
May 20: Ojai with Fabien Castel
May 27: ROAR with Gary Franscioni
June 10 : Stoplman with Jessica Stolpman
June 24 : Greek Wines from Athenee Imports with Kimberly State